Tailor-made solutions
Because your profession is fuelled by unknowns, new developments and constant changes, Proselect's teams of experts are at your side to provide you with timely and structural reinforcement.
Our job is to manage the Human, in all its complexity, within organisations in motion, with the delicate process of making matters or policies subject to change sustainable.
At any time and quickly, our Proselect experts are able to bring the "missing piece" to your organisation's unique mosaic.
More info on our tailor-made solutions?
Contact us
Here are some examples of solutions for which you can challenge us:
Staff secondment
HR charter consultancy
Team composition consultancy
"Social climate" consultancy
Perception survey
Revision of the development interviews
Salary policy
Consulting for an attractive cafeteria plan
Industry benchmarking (why similar companies)
Employer branding
HR tools
Internal mobility
Gender Equality
Career breaks
etc.
Our "extra"
Responsiveness and Agility
"Solutions"-oriented
A scalable solution according to urgency and criticality
Expertise in several related HR domains
External view, away from the "currents of influence."
External view, rich in sector benchmarks
Total confidentiality
Multidisciplinary internal and external experts
Challenge us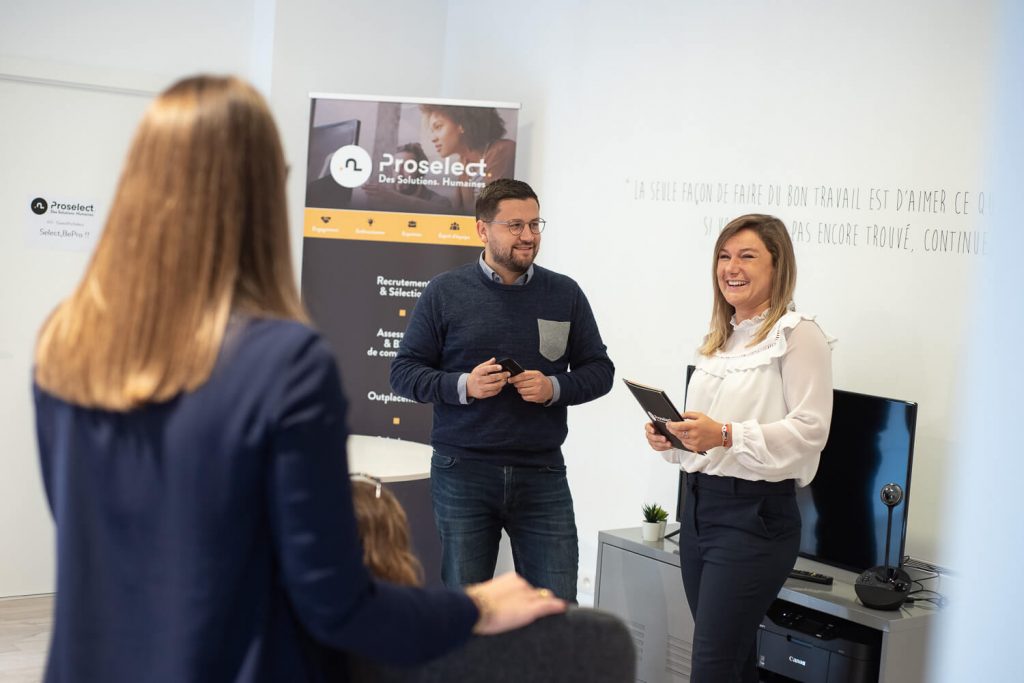 Training
One of the company's missions is to help the women and men who make up the company progress. It is a question of meaning, on-the-ground learning and also training, whether individually or in teams.
Coaching
It's easy to move forward when you know where to go!
More than a question of skills, it is especially a question of "mindset", or state of mind during this phase of supporting people.
New Ways of Working
This increasingly popular phrase sums up the new challenge for HR managers and the broader business: The working environment has changed. Today, it has changed compared to yesterday, and it continues to evolve continuously.
In order to be aligned to its time and with the expectations of all its parties, the company must adapt. This may result in a loss of resources or missing opportunities.